We are honored and blessed to have the privilege of working with such outstanding individuals.  Thank you to each of you heroes for all that you do.
Stacey Rice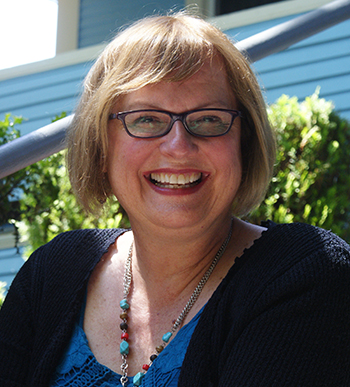 In late 2014, Portland's Q Center endured a failure of management and morale that left the community wondering if it could survive.
When all was said and done, the walls remained standing, along with Q Center volunteers, the *eRa* seniors program … and Stacey Rice.
Stacey is a trans woman who hails from North Carolina. She has business, marketing and sales experience in her background. She started as a volunteer at Q Center's front desk in 2012, quickly advancing to a staff position.
When a breaking wave of troubles threatened to overwhelm Q Center, Stacey somehow held on. Staff were let go. The Board of Directors was replaced. Just about everything changed – except Stacey.
Stacey is a person of enormous warmth and contagious good nature, making people feel welcome and important. However, it takes more than a really nice person to walk an organization through the kind of troubles Q Center was having in late 2014 and early 2015. Q Center needed a diplomat, a strategist, a workhorse – and somebody durable enough to show up every day to model what the organization was really all about.
Against heavy odds, Stacey did that. In a remarkable example of community involvement, Q Center was transformed, and has survived.
Stacey is still there, in the corner office these days, and she's not running things alone anymore. The entire organization now radiates hospitality like Stacey always did, and – as always – Stacey remains interested in every single person who comes through the doors
of Q Center.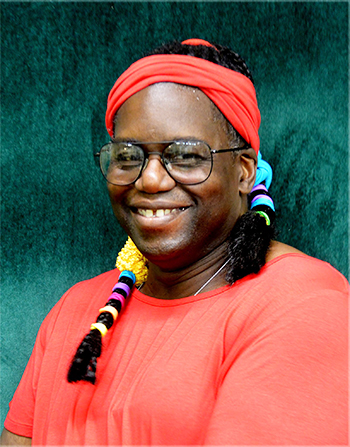 In March 2015, Geeta Lewis spoke at a community town hall.
Among the roughly 150 people assembled to discuss the future of Portland's LGBTQ community center, her voice stood out. "I am here because Q Center matters to me. I started coming when it often took me nearly two hours both ways to get here. I found this place, and I want other people to find it too. I don't have money to help keep Q Center going, but I have time and skills. So I will give what's most valuable to me, which is my sweat equity."
Within a month, Geeta was a member of the Q Center Board of Directors. Since then, she has connected with Q Center volunteers and participants; advocated for programming that is more accessible to working poor people, people of color, and transgender women; and given her time to events, fundraisers, and projects that support Q Center and sister organizations like Pride Northwest, PFLAG Portland Black Chapter, and In Other Words Feminist Community Center.
As a writer and artist Geeta is devoted to creating affordable art that reflects LGBTQ people through storytelling, portraiture, comics, and children's books. A current student, nearing graduation from the Independent Publishing Resource Center's Comics/Graphic Novel Certificate Program, she's currently finishing her first illustrated children's book featuring an African American trans girl: "I want to share my enthusiasm for comics and my growing confidence in being a trans person of color, by drawing more of what I want to see."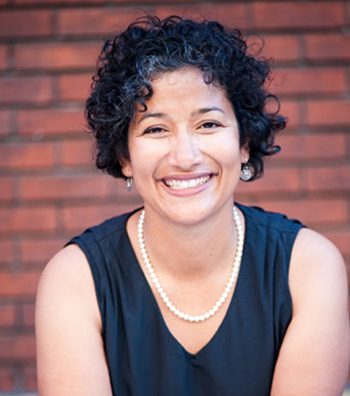 A longtime board member for Basic Rights Oregon, Jackie Yerby has been a friend to Portland's LGBTQ communities since moving to the city in 1999.
As the lead organizer for Catholic Oregonians for Marriage Equality, she stood with other Catholics in advocating fearlessly and compassionately for the freedom to marry. Together they challenged the Catholic Church's stance on same-sex marriage. She explained her position in 2014: "How I move through the world, and the way I try to live my faith is grounded in love. So when I think about my LGBT brothers and sisters, I feel like making sure that they have the freedom to marry is acting out of that sense of love, as well as a sense of justice."
Jackie's record of LGBTQ community service includes a term as board chair for Cascade AIDS Project and her current position as an advisor for Q Center. She is executive director to Bradley Angle, a nonprofit providing support and services to survivors of domestic violence, including LGBTQ survivors.
An environmental advocate and avid cyclist, Jackie rides Cycle Oregon every year and helps with the Community Cycling Center fundraiser. She is currently board chair for the Community Cycling Center, and has also been a board member for Women in Sustainability and the Environment and for Catholic Charities. In 2015 she chaired the Multnomah County Advisory Board on Sustainability and innovation.
"Matters of social justice, equity, and sustainability are all key concerns in my life, and faith plays a strong role in why I care–quite simply, it is a moral issue."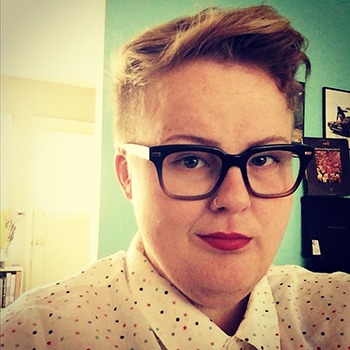 Neola Young wears many hats in Portland's LGBTQIA community. Originally from Mississippi, Neola has spent over 15 years working for multi-issue justice. From holding support spaces in their living room in Mississippi to being a resource for trans people across the state of Oregon, Neola is anchored by compassion, empathy, and the belief that all corners of the work are important: "I want people to have the chance to survive, and more than that, to thrive."
In Oregon, Neola is a driving force for policy meeting practice, ensuring that implementation is paired with policy wins. Neola has delivered training on LGBTQIA awareness and policy guidance to foundations, prisons and jails, healthcare organizations, state agencies, school districts, child welfare, and more. Their focus has long been the intersections of queer justice, racial justice, body autonomy, and youth justice.
Neola has worked at SMYRC, Q Center, and as a consultant to LGBTQIA and social justice organizations. They are a member of numerous committees and boards including the Q Center Advisory Board, OHP Transgender Healthcare Task Force, Multnomah County Data Equity Task Force, the Oregon Suicide Prevention Steering Committee, and LGBTQ Youth Work Groups across agencies. Many agencies credit Neola with moving them miles forward in addressing LGBTQIA issues.
Neola volunteers their time where there are resource gaps in our communities, including as an adult supporter of the youth-led Oregon Queer Youth Summit and co-creating Oregontranshealth.com, a directory of trans-friendly OHP medical providers.
Neola was a member of the National LGBTQ Task Force Trans Leadership Exchange 2015 and recipient of the Basic Rights Oregon 2014 Fighting Spirit Award for leadership and contribution to securing Medicaid benefits for transgender Oregonians.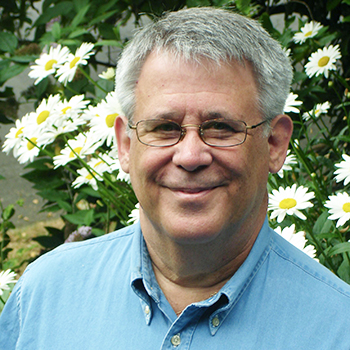 Jim is a retired HIV/AIDS and gay activist, a widow, gardener, and furniture designer. He's served for 35 years in numerous capacities – both professionally and as a volunteer – in gay and HIV/AIDS activist organizations.
His activism began in 1974 working with many others to successfully pass a non-discrimination ordinance in Eugene. In 1984 he was a founding Board member, Program Director, and Executive Director of the Willamette AIDS Council in Eugene, which later became the HIV Alliance. In 1995 he was founding Executive Director of the Multnomah County Ryan White HIV Services Planning Council.
In 1990 there were no publicly funded services for LGBTQ youth. None. But Multnomah County was seeing a crop of young, gay-and-proud professionals – agency heads, teachers, social workers, attorneys – openly advocating for gay youth. Jim was one of them. He was appointed Senior Staff Assistant for Multnomah County Chair Beverly Stein, with a policy and services portfolio focused on homeless and GLBTQ youth. He led the collaboration that formed the youth-directed Oregon Sexual Minority Youth Network, or OSYMN; and the collaboration with County Commissioners who had the political will to acknowledge the needs of LGBTQ youth. Jim led the effort that allocated the initial County funding for what was then named the Sexual Minority Youth Recreation Center, or SMYRC.
He served as webmaster for Basic Rights Oregon during the first local wave of marriage equality in the early 2000s, when he and his late husband were married. Jim is a long-term HIV/AIDS survivor.
More recently he helped found LetsKickASS – PDX, a long-term survivor's network, and served in volunteer executive capacities for both SAGE Metro Portland, and Q Center.
GLAPN begins announcing a hero per day on June 1, and the heroes' posters are unveiled in a reception at Q Center on June 15, 2016, 5-7PM. The public is invited. A traveling version of the Heroes posters will be displayed by GLAPN and Q Center at Portland Pride.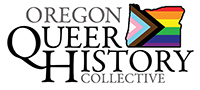 P.O. Box 3646 • Portland, OR 97208-3646 • info@glapn.org
Copyright © 2016